Why Lingerie is Important for a Relationship
When you are in a long-term relationship, though the love always remains strong and undying, there can be occasions when the spark of lust and romance can get lost amongst other responsibilities and life events that arise from such a commitment. When this does happen, it is often down to the couples to work together to find ways to reignite this lost spark and rediscover some of the sexy passion that they had for each other at the exciting beginning of their relationship. Some people try role play, some people try sex toys, others try going out on grand dates to recapture those early days. One of the most popular and arguably easiest things to try in the early stages is to introduce items of lingerie in to the bedroom. Here are just a few reasons why lingerie can so important in a relationship.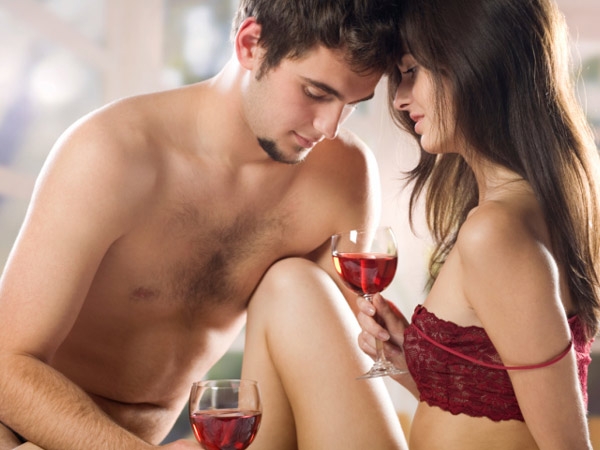 1. It Turns Your Partner On

The obvious benefit of wearing sexy lingerie is that it is almost guaranteed to excite your partner in a sexual way. If your sex life has become rather routine or lack lustre, then purchasing a sexy lingerie set and surprising them one evening is a great way to spark some excitement and make things seem a little bit new and naughty again.

2. It Boosts Your Self Esteem

Lingerie doesn't only make your partner feel good, but it can also make you feel good. Splashing out on a beautiful matching set can give you a self confidence boost, especially when you catch a glimpse of yourself in the mirror and see how great you look! And of course, having that kind of enticing effect on somebody else can make you feel like you are on top of the world!

3. It Shows Effort

Putting on some sexy lingerie both for yourself and for your partner sends a message that you still care about the intimate side of the loving relationship. By wearing lingerie, your partner will be able to see that, no matter how long you have been together, you are still willing to make an effort in the bedroom and introduce new and exciting elements if things are starting to become dull or predictable.

4. It Can Affect Your Work

High class sexy lingerie not only works magic in the bedroom, but it can also have a positive effect on your working life. Rather than heading to work with granny panties and an old bra under your clothes, try putting on a lacy matching set and seeing just how different you feel. Wearing something like that under your normal work attire can be really empowering; a feeling that you will then be able to take home with you.

5. A Sign of Fun

Wearing lingerie is not only sexy, but it also sends the message to your partner that you still want to have as much fun as possible, not matter how long you have been together or how stressful your jobs might be. There's always room for cheekiness!
For more information, visit: LoveWoo.